Wheel of Fortune Secret Santa Family Week 2017
It's Secret Santa Family Week on Wheel of Fortune and we're posting the Bonus Puzzle with the winner's final prize amount. By way of comparison, the Jeopardy! payoff is also included with a link to the recap of that game.
Mon 12-4-17 Wheel: $15,650
On Jeopardy: $18,401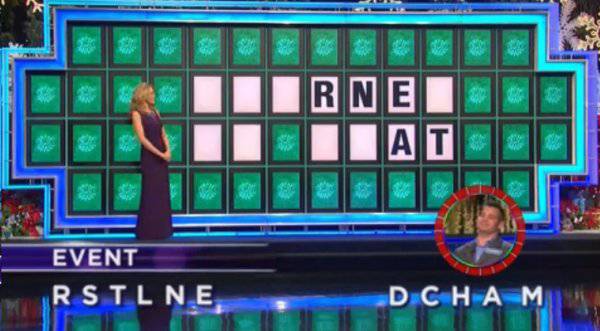 Danny McGinn had a Wild Card so he got to pick 4 consonants, but none of them were in the puzzle. His vowel pick yielded one A but it left him stranded. The card was holding the keys to a Mazda.
Tue 12-5-17 Wheel: $34,850
On Jeopardy: $11,999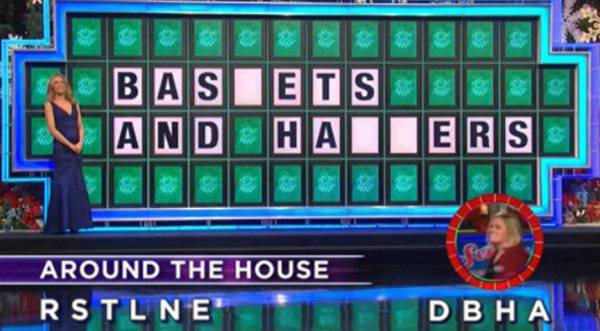 Haley Robertson filled in her puzzle very nicely with a B, an H and 3 A's. That sure looked like a slam dunk but somehow she got hung up with that last word and missed out on the $35K on the card. It wasn't too devastating since she had almost that much from the main game to take home.
Wed 12-6-17 Wheel: $55,400
On Jeopardy: $13,201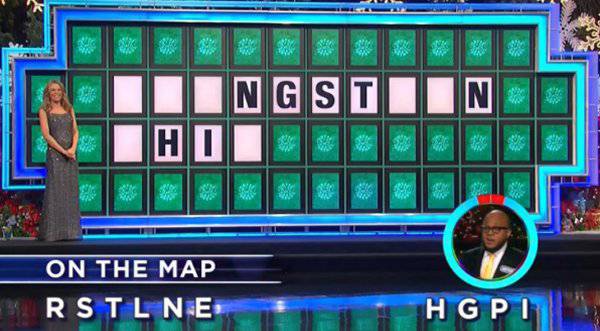 Anthony Williams added a G, an H and one I to his puzzle and that was all he needed to work that out. And… we have a winner. Anthony added $35,000 to the $20,400 he won in the main game. Woo hoo!
Thu 12-7-17 Wheel: $50,328
On Jeopardy: $20,201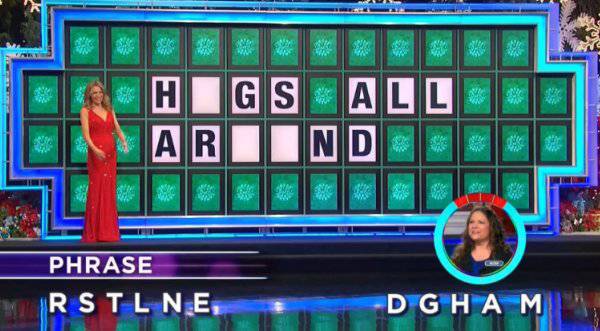 Kim Wells took a Wild Card into the Bonus Round, entitling her to an extra consonant. She didn't need it at all, as it turned out. She got one of each regular consonant pick in the puzzle. Two instances of her vowel were also up there. And voila! $35,000 was added to her $15,328 from the main game for the second awesome payday in a row on Wheel.
Fri 12-8-17 Wheel: $45,353
On Jeopardy: $20,201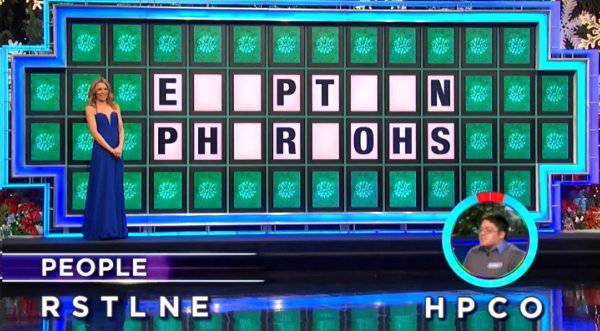 Bobby Peacock added two P's and two H's on the consonant side and one O with his vowel. We're sure he knew it without the O! He read it right off and added a Mazda worth $27,955 to the $17,398 he won in the main game for another great payday on the Wheel. Fantastico!
SOLUTIONS: show