Wheel of Fortune Home for the Holidays Week 2017
It's Home for the Holidays Week on Wheel of Fortune and we're posting the Bonus Puzzle with the winner's final prize amount. By way of comparison, the Jeopardy! payoff is also included with a link to the recap of that game.
Mon 12-18-17 Wheel: $28,650
On Jeopardy: $21,000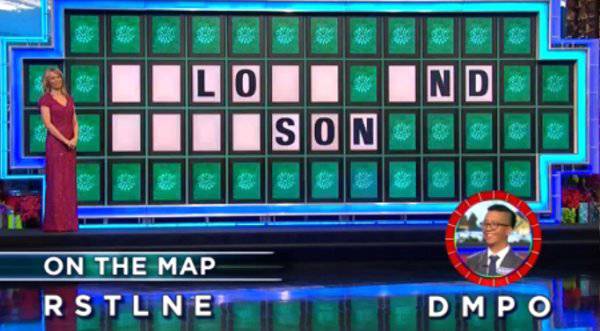 Mason Trinh added one D and two Os to his bonus puzzle but that didn't point his compass in the right direction. Pat was holding $35,000 that stayed put, but he had a respectable win in the main game to make the season brighter.
Tue 12-19-17 Wheel: $58,000
On Jeopardy: $19,200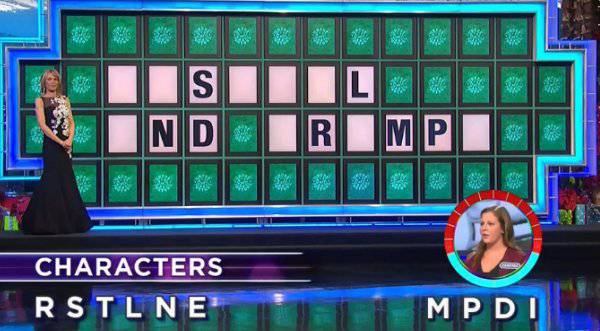 Vanessa Verni added a D, an M and a P to her puzzle and she got the last 2 words quickly. To her utter amazement, the first word popped right out of her mouth and earned her an additional $35,000 to go with the $23,000 she won in the main game. That was great!
Wed 12-20-17 Wheel: $21,550
On Jeopardy: $21,600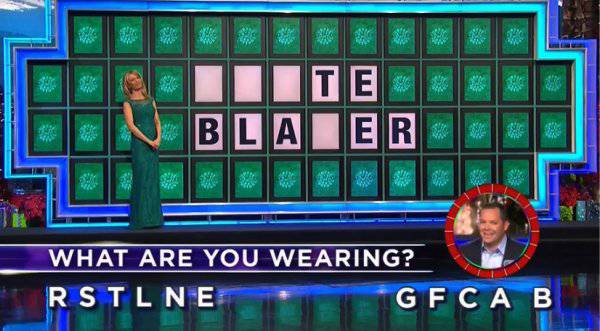 Pat Moennich had a Wild Card entitling him to an extra consonant. That was good because it was the only one of his consonants in the puzzle. He added one A, too. He wasn't able to solve it though, much to his host's amusement. Another $35,000 miss. Sajak teased Pat on how he "somehow managed" to win the main game, then said he was a good sport.
Thu 12-21-17 Wheel: $32,100
On Jeopardy: $11,100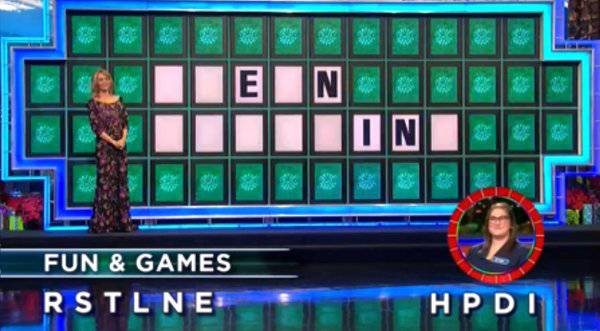 Eva Klentos had the Million Dollar wedge in her wheel. She only got one instance of her vowel (I) to add to the mix and that proved to be of no help. Big bummer when Pat revealed that the million was on the card, but wow! That was a tough puzzle to pick letters for. At least Eva had a better than average payday from the main game.
Fri 12-22-17 Wheel: $63,465
On Jeopardy: $45,600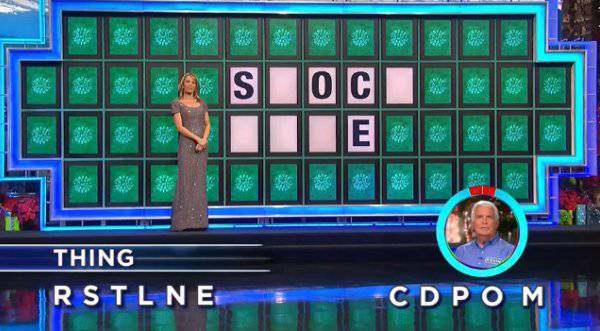 Kevin Johnson had the Million Dollar wedge and a Wild Card and a short little puzzle. They always look like they'll be a cinch until you only see a couple of letters turned over, right? Kevin was able to add one C and one O to the S and E already up there. He solved it right off the bat and picked up an extra $35,000 to go with the $28,465 he already won.
SOLUTIONS: show