Wheel of Fortune Veterans Week 2017
It's Veterans Week on Wheel of Fortune and we're posting the Bonus Puzzle with the winner's final prize amount. By way of comparison, the Jeopardy! payoff is also included with a link to the recap of that game.
Mon 11-6-17 Wheel: $72,400
On Jeopardy: $30,000


It seemed like Christina Belden had a darned good idea of what this was. If not, she sure picked the right letters to tell her. She didn't get the $1 million in the wheel, but she won an extra $35,000, almost doubling her $39,200 from the main game.
Tue 11-7-17 Wheel: $51,864
On Jeopardy: $23,000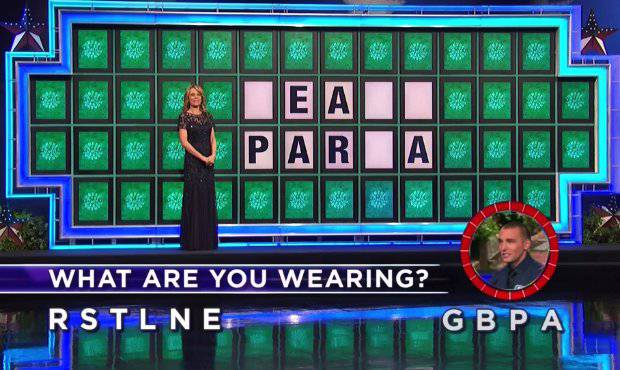 Eric Petry got a P and 3 A's from his letter choices and it looked promising to Pat and us, but alas! Eric could not get a handle on it. Double alas! His card was packing $100,000.
Wed 11-8-17 Wheel: $16,800
On Jeopardy: $16,910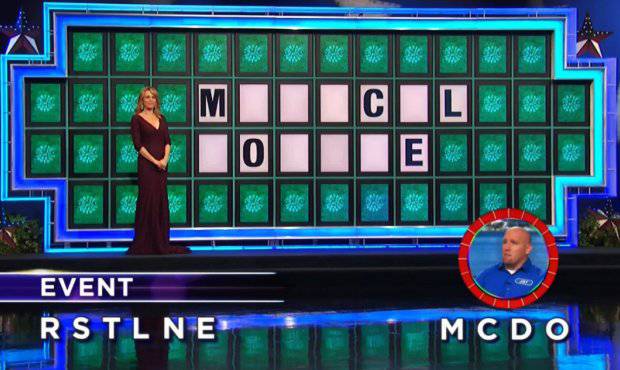 Jay Buoy got an M, a C and an O to add to the 2 letters already on the board. It just wasn't enough for him to take a shot at sounding it out so the $35,000 on the card couldn't go home with him.
Thu 11-9-17 Wheel: $28,229
On Jeopardy: $15,400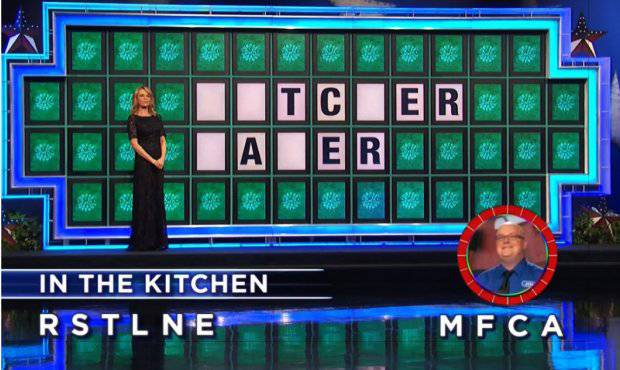 John Knopick got one C and one A out of his choices but it was just like yesterday– he couldn't get a bead on it. And just like yesterday, he couldn't take the $35,000 on the card home.
Fri 11-10-17 Wheel: $18,300
On Jeopardy: $29,000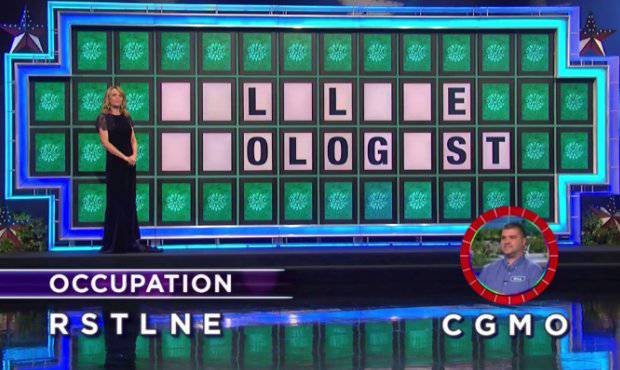 Bill Swiniuch got one G and two O's added to his puzzle before the clock started. That was just no help to him. Unbelievably, for the second time this week, the card was worth $100,000. You hardly ever see that once a week, nevermind twice in the same week. "Bummer with a capital B," Pat Sajak said. It was indeed.
SOLUTIONS: show
************************