Wheel of Fortune Thanksgiving Week 2017
It's Thanksgiving Week on Wheel of Fortune and we're posting the Bonus Puzzle with the winner's final prize amount. By way of comparison, the Jeopardy! payoff is also included with a link to the recap of that game.
Mon 11-20-17 Wheel: $92,770
On Jeopardy: $31,000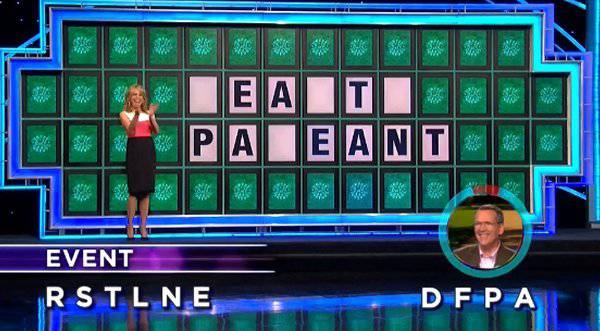 Steve Meyer got a P and 2 A's from his letter choice. Vanna added them to the puzzle and Pat told him to just read it off. He won a Mercedes SUV to add to the $54,420 he collected from the main game. Sweet!
Tue 11-21-17 Wheel: $11,268
On Jeopardy: $10,500


Jessica Martin picked good letters to fill in her bonus puzzle. She added 3 O's and one D to the first word and the P gave her the last word. Alas, the Curse of the Compound Word struck again and she didn't win the $35,000 on the card.
Wed 11-22-17 Wheel: $10,250
On Jeopardy: $16,200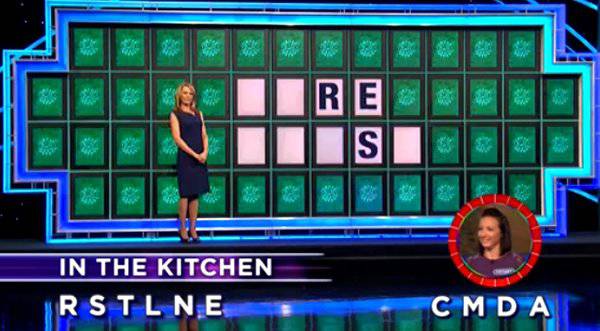 Tiffany Collins got none of her letter picks to add to an already sparse (albeit short) bonus puzzle. So, sadly, she didn't have much of a shot at winning the MINI Cooper Convertible on the card.
Thu 11-23-17 Wheel: $69,600
On Jeopardy: $11,000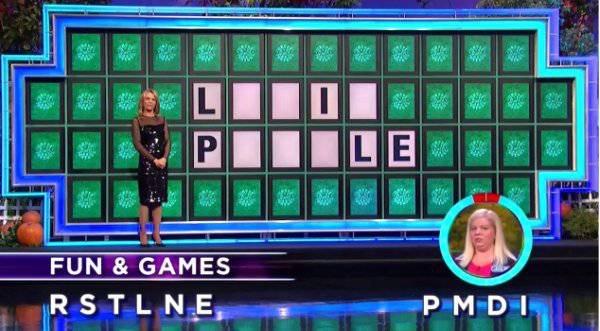 Julie Snyder got one P from her consonant picks and she got one instance of her vowel (I). She got it right away and finished saying the answer right at the point shown in the image, though for some reason, they didn't stop the clock there. In any event, her card contained a hot $45,000, almost tripling her $24,600 from the main game. Way to go!
Fri 11-24-17 Wheel: $61,898
On Jeopardy: $20,401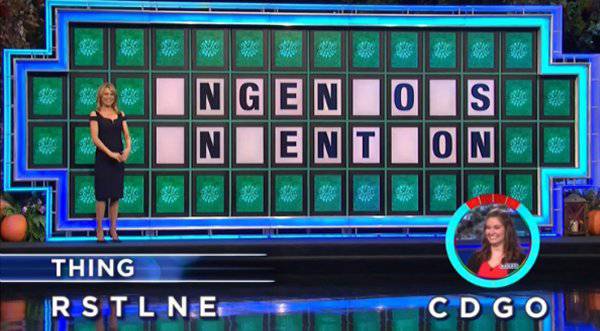 Kailey McCaw got one G and two O's from her letter choices. After they were added, it was a piece of cake for Kailey. She added $35,000 to the $26,898 she won in the main game, for the second $60K+ payday in a row. Nice!
SOLUTIONS: show