Wheel of Fortune Disney World Week 2017
It's Disney World Week on Wheel of Fortune and we're posting the Bonus Puzzle with the winner's final prize amount. By way of comparison, the Jeopardy! payoff is also included with a link to the recap of that game.
Mon 11-13-17 Wheel: $68,000
On Jeopardy: $14,500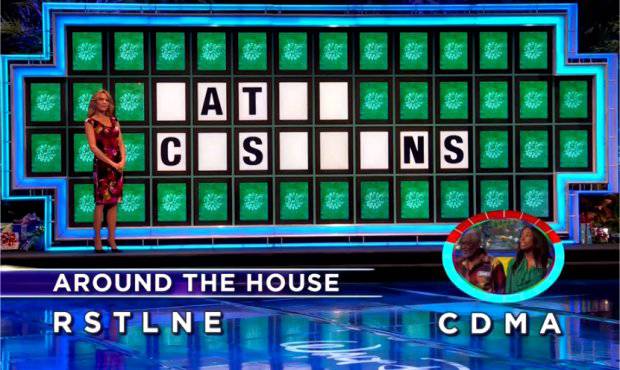 Devyn and her grandpa, Don, got a C and an A to work with. Pat didn't think it looked very promising but Devyn figured that one out in less than half the time! They added $35,000 to the $33,000 they picked up in the main game.
Tue 11-14-17 Wheel: $18,500
On Jeopardy: $31,601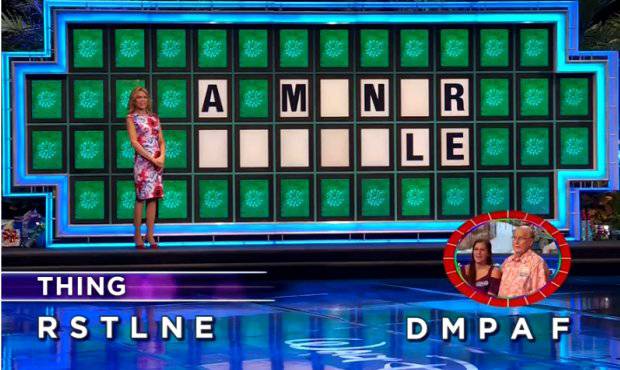 Caitlen and Steve got to pick an extra consonant but they still only got their M. They also got one A to work with. As often happens, the last word in the puzzle eluded them and they had to forget about the $35,000 on the card.
Wed 11-15-17 Wheel: $26,203
On Jeopardy: $31,601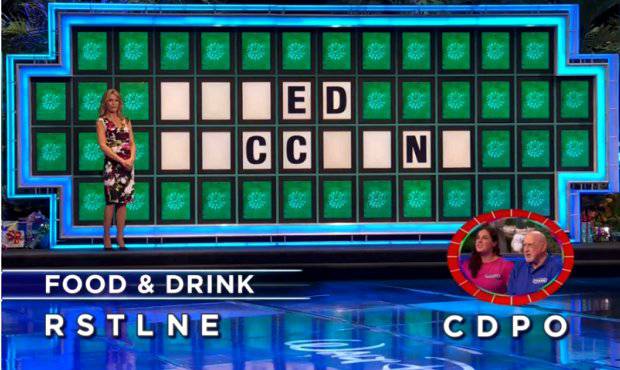 Laurel and Frank had the million dollars in the wheel. Two Cs showed up in the puzzle from their letter choices and we'll never know if they got in their response on the buzzer or right after it (my closed caption showed the buzzer first). Their solution was painfully close but it was wrong! Things went from bad to worse when the card Pat was holding was worth $1,000,000!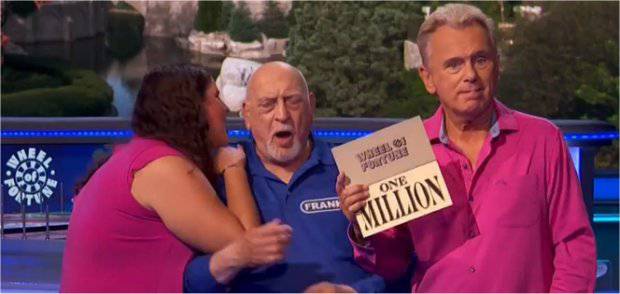 Thu 11-16-17 Wheel: $20,550
On Jeopardy: $8,800


Mylena and Bruce had a Wild Card entitling them to an extra consonant, but none of their choices were up there. On the vowel side, they got one lonely O. They just didn't have enough to work with there so they lost out on an extra $35,000.
Fri 11-17-17 Wheel: $26,750
On Jeopardy: $250,000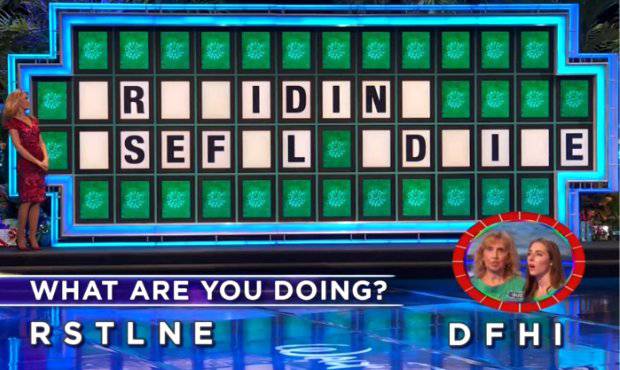 Sue and Alexis had the longest puzzle of the week and they were able to add an F and 2 Ds, plus 3 of their vowel (I). We don't think the middle word was the problem, so they might not have been able to get it even if it was 2 words. The card? Another $35,000 that stayed in the show's purse.
SOLUTIONS: show