Wheel of Fortune Salute to Texas 2017
Here are the Bonus Puzzles from Salute to Texas Week on Wheel of Fortune (October 9 to October 13, 2017). By way of comparison, the Jeopardy! payoff for each date is included with a link to the recap of that game.
Mon 10-9-17 Wheel: $45,560
On Jeopardy: $33,000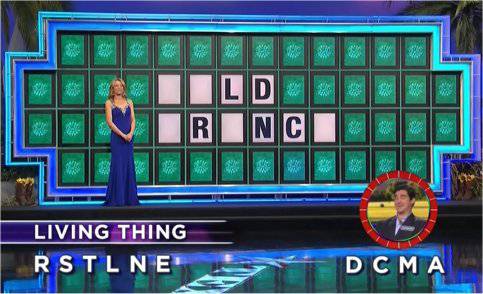 Sanders Campbell got 2 of his consonants, a D and a C, but in a prime example of how you can get hung up on letter sequence, he couldn't get away from thinking the last word ended in an H. If he had, he would have added an Edge to that hefty sum he already racked up.
Tue 10-10-17 Wheel: $15,624
On Jeopardy: $23,000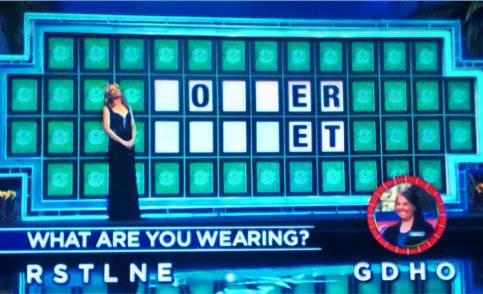 Rosa Beachy got one lonely O from her letter picks. It gave no direction to try to sound it out in 10 seconds or even 100. Like Sanders, she picked a Ford Edge that stayed on the lot.
Wed 10-11-17 Wheel: $16,378
On Jeopardy: $16,300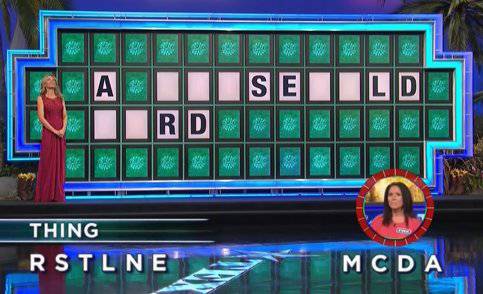 Evan Partee added two Ds to her puzzle plus the one A that she already knew was there. She was able to figure out the first word but just needed a few extra seconds to connect with the second. Alas, it doesn't work that way so she didn't get an extra $35,000.
Thu 10-12-17 Missed bonus round – NFL Football
On Jeopardy: $33,201
Contributed by Richard Corliss: Christina picked Event for the Bonus Round instead of Food & Drink and In the Kitchen R S T L N E gave her R S L E, her letters were D C P O. No letters were in that puzzle she couldn't solve YEARLY BASH for the Ford Edge car. Her total is $22,214 after she won two trips where she lives and Hawaii.
Fri 10-13-17 Wheel: $20,950
On Jeopardy: $17,199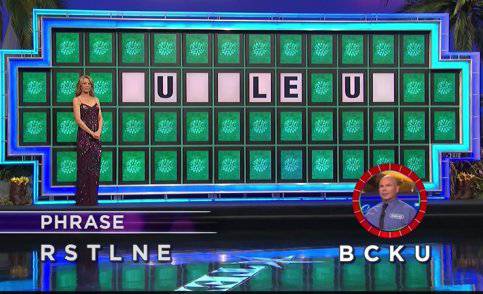 David Vaughn got two Us but his consonants did not fill in the puzzle like he thought they would. He couldn't switch gears to the consonants that would help him out in 10 seconds so he missed out on an extra $35,000.
SOLUTIONS: show