Wheel of Fortune Halloween Week 2017
It's Halloween Week on Wheel of Fortune and we're posting the Bonus Puzzle with the winner's final prize amount. By way of comparison, the Jeopardy! payoff is also included with a link to the recap of that game.
Mon 10-30-17 Wheel: $28,600
On Jeopardy: $25,000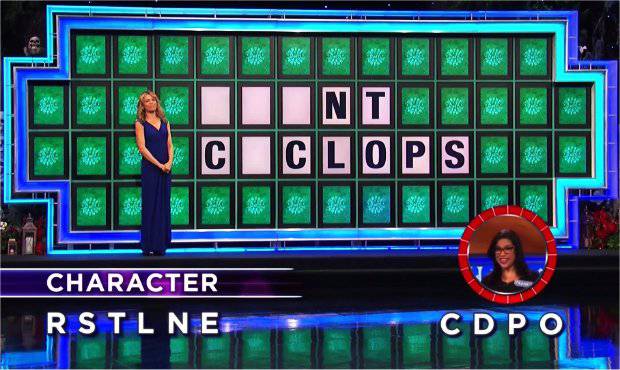 Frankie Mieles got 2 "C's" and one "P." She also got an "O" and all of that helped her with the last word. She probably would have made out better with a different vowel to go in that first word. As it was, she couldn't figure it out so she didn't win the $45,000 on her card.
Tue 10-31-17 Wheel: $61,987
On Jeopardy: $22,000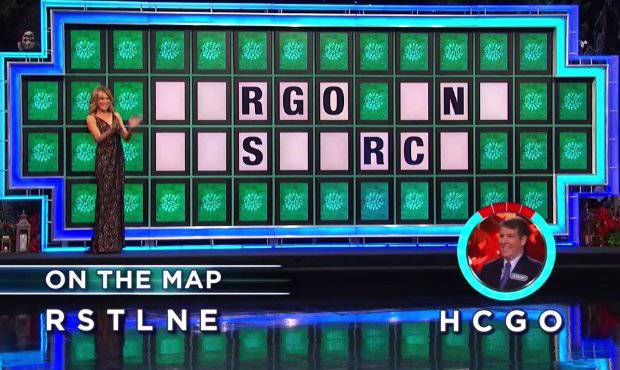 Jeremy Richburg got 2 of his consonants, "C" and "G." There was one "O" up there for him, too. That was plenty and he knew it right away. He won a Tiguan VW valued at $37,950, in addition to the $24,037 from the main game.
Wed 11-1-17 Wheel: $53,400
On Jeopardy: $22,401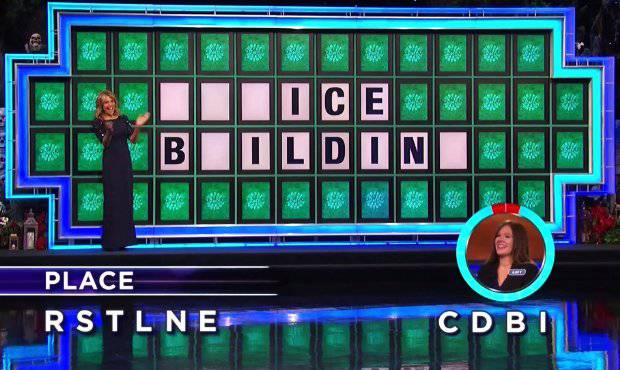 Amy Provezis got one of each consonant she chose and 3 "I's." Bingo! For the second day in a row, the keys to a Tiguan VW was the reward. That added $37,950, to her $15,450 winnings.
Thu 11-2-17 Wheel: $74,600
On Jeopardy: $12,801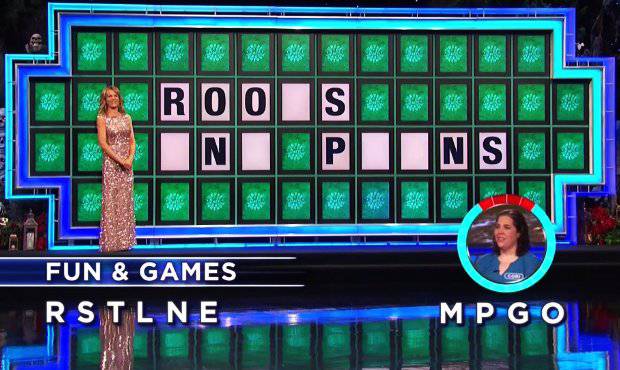 Cori Frede got two instances of her vowel and one "P" from her consonants. It's great when the letters line up like that, but it's even greater when the prize is an extra $50,000. Cori tripled her $24,600 winnings with that card!
Fri 11-3-17 Wheel: $22,600
On Jeopardy: $12,799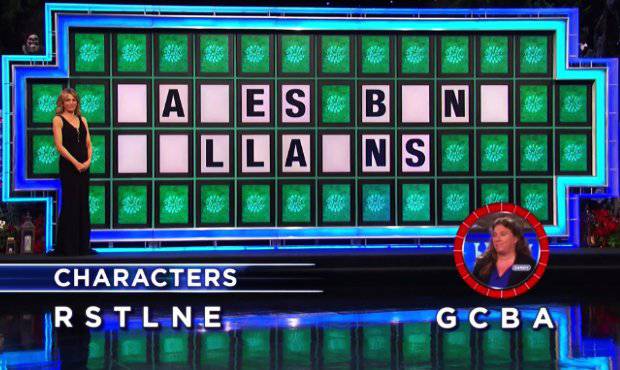 Sandy Sandin got a "B" from her consonants and filled in 2 more spots with the letter "A." That wasn't enough to work the phrase out for her so she missed out on the $35,000 on the card.
SOLUTIONS: show