Wheel of Fortune Show You the World 2017
It's Show You the World Week on Wheel of Fortune and we're posting the Bonus Puzzle with the winner's final prize amount. By way of comparison, the Jeopardy! payoff is also included with a link to the recap of that game.
Mon 10-16-17 Wheel: $18,748
On Jeopardy: $25,599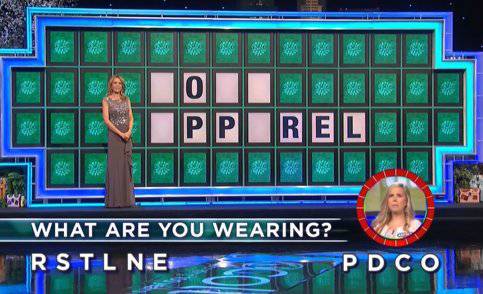 Ashley Harvey got two Ps from her consonants and that gave her the second word. Her vowel (O) was in the first word but it was the only letter there, leaving too many possibilities to work it out in 10 seconds. She didn't win the $35,000 on the card.
Tue 10-17-17 Wheel: $61,748
On Jeopardy: $1.00 (for real)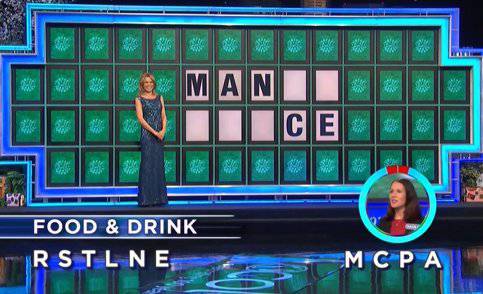 Nadean Nichols picked two good consonants (M and C), adding one to each word. Her vowel choice (A) made solving the puzzle a breeze. She added $35,000 to the $26,748 she racked up in the main game.
Wed 10-18-17 Wheel: $22,498
On Jeopardy: $9,999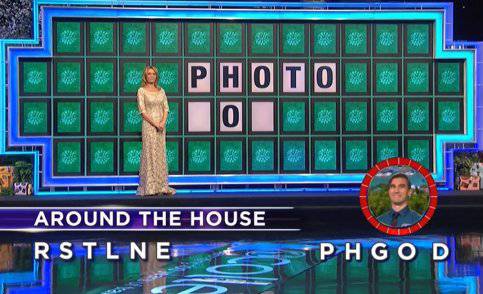 Paul Marcucilli totally filled in his first word with the letters P, H and O. Somehow that last word just wouldn't come forth in the sounding out process so the $35,000 on his card stayed in show's coffers.
Thu 10-19-17 Wheel: $28,198
On Jeopardy: $16,601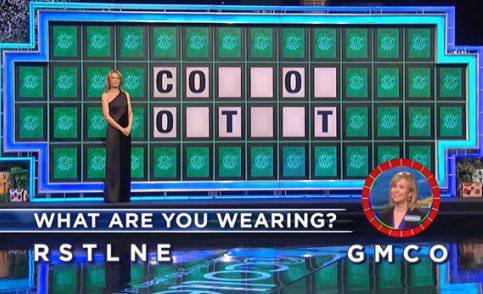 Donna Freeman picked up 3 instances of her vowel O. In the consonant department, she only got a C, but it was the first letter of the first word. She instantly knew the last word, but just got nowhere with the first in her allotted 10 seconds. That $35,000 card has been a jinx almost all week!
Fri 10-20-17 Wheel: $57,018
On Jeopardy: $20,400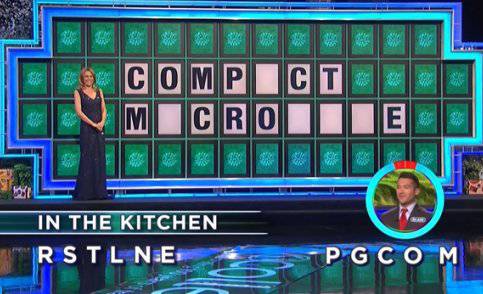 Blair Russell had a Wild Card so he was able to pick 4 consonants, and 3 of them were solid. His vowel was helpful, too, though we think it he would have solved without it. He also had the million dollar wedge in the wheel. He didn't pick it but he was thrilled with the Mercedes, worth $38,170, he added to the $18,848 he already won.
SOLUTIONS: show