Wheel of Fortune: Wheel Around the World 2018
It's Wheel Around the World Week on Wheel of Fortune and we're posting the Bonus Puzzle with the winner's final prize amount. By way of comparison, the Jeopardy! payoff is also included with a link to the recap of that game.
Mon 1-15-18 Wheel: $28,500
On Jeopardy: $14,801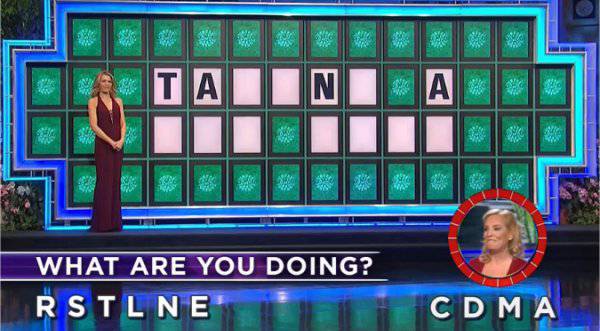 Bri Simpson didn't get any of her consonants but she was able to fill in 2 A's with her vowel. That left her with no direction whatsoever on the last two words of the puzzle as they remained complete blanks. She missed out on the $50K bonus prize.
Tue 1-16-18 Wheel: $35,650
On Jeopardy: $32,801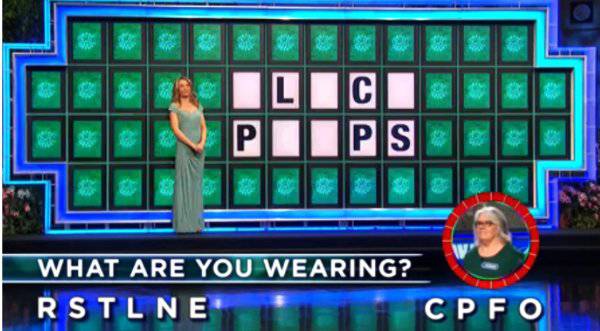 Joan Mazur put one C and two P's in her bonus puzzle. There were no O's. It was not enough for her to come up with the solution so the $35,000 she might have doubled her main game winnings with didn't happen.
Wed 1-17-18 Wheel: $27,500
On Jeopardy: $22,400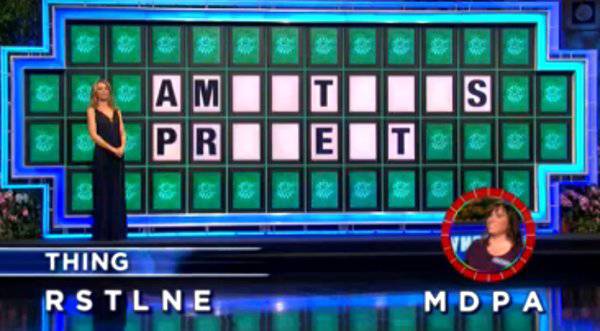 Heather Beeson got one M, one P and an A out of her letter choices. That still left too many empty spots up there to help her out, and another $35,000 was missed out on.
Thu 1-18-18 Wheel: $17,500
On Jeopardy: $20,400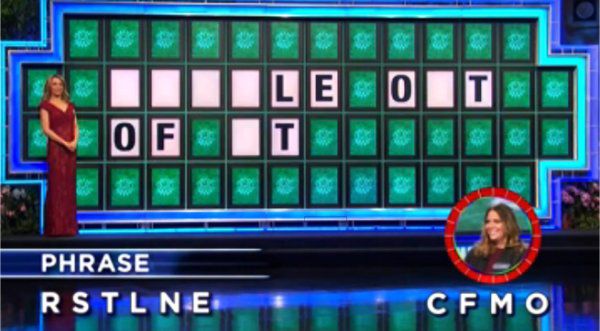 Alexandria Gallager got two Os out of her letter choices on the vowel side and one F from her consonants. She was left in the dark on the first word and wasn't able to get the keys to the BMW on the card.
Fri 1-19-18 Wheel: $56,245
On Jeopardy: $24,800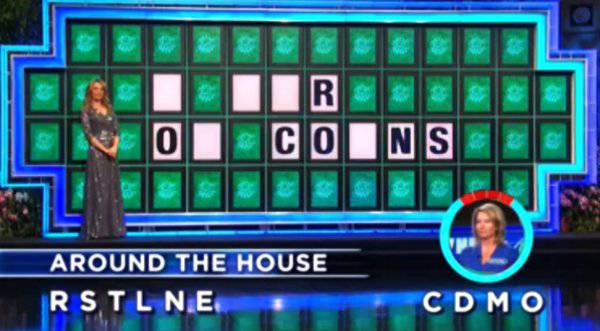 Crystal Knowles only added one C and two O's from her letter picks but sometimes things just fall into place and you know it when Pat warns the audience to zip it. At last, we have our very first solve of 2018. Crystal's $19,900 winnings got sweetened with a brand new BMW worth $36,245!
SOLUTIONS: show