Wheel of Fortune: A 2 Car Week
Here are the bonus puzzles from Wheel of Fortune (April 10 – April 14, 2017). The top prize amounts are listed as well as the top prize amount from the Jeopardy! episode that same day. The puzzle solutions are at the bottom.
Mon 4-10-17: Wheel: $20,303 + 30,600 (car) On Jeopardy: $16,200


Even though Meagan Martinez only got that "P" out of her letter picks, it was good enough to get her a MINI Cooper Convertible. Total $50,903
Tue 4-11-17: Wheel: $35,385 + $34,000 On Jeopardy: $21,399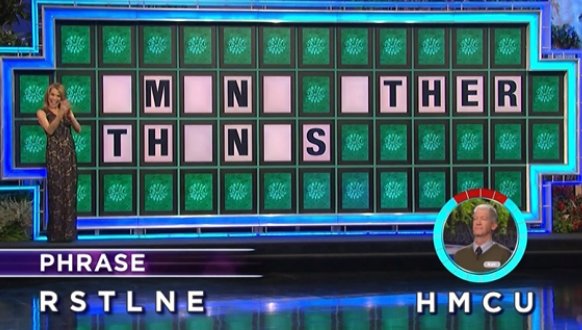 Ray Traube added an M and 2 H's to his puzzle from his own letter picks and got that Bonus Puzzle solution right away. Total: $69,385
Wed 4-12-17: Wheel: $12,004 + 0 On Jeopardy: $17,402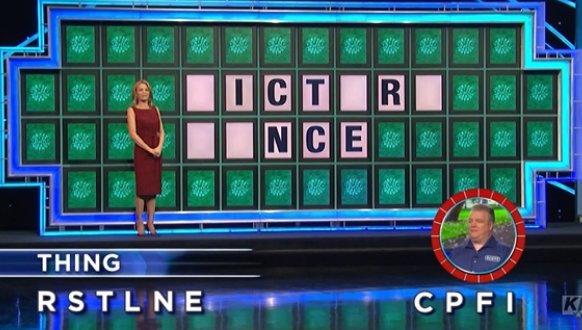 Scott Lunceford picked up a C and an I, which was enough to give him the first word, but the second word eluded him.
Thu 4-13-17: Wheel: $16,628 + 0 On Jeopardy: $22,000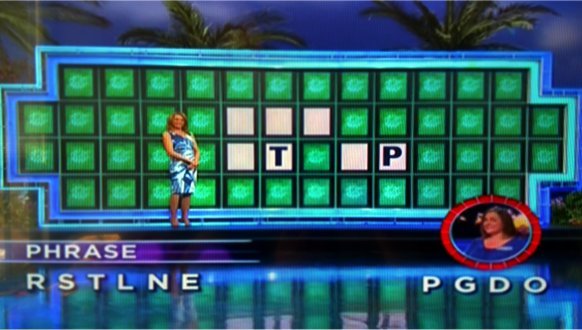 Janet Brandt won $16,628 in the main game. She got a P out of her letter picks, but no help with that first word!
Fri 4-14-17: Wheel: $20,250 + $29,265 (car) On Jeopardy: $1,300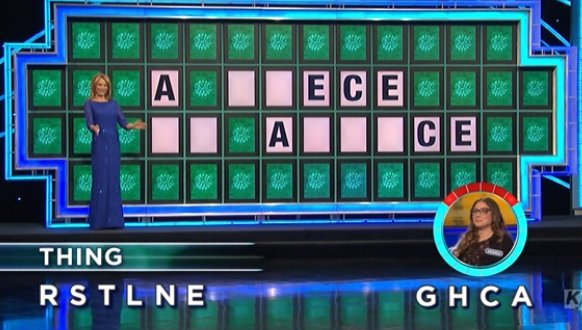 Amanda Rubio's letter picks included an A and a C and that enabled her to win a Volkswagen Passat, the second car won in the bonus round this week! Total: $49,515
SOLUTIONS: show