Tina Turner and Erwin Bach Wed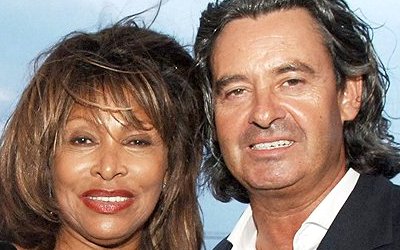 Better late than never — after a relationship going on 20 years, 73 year old soul singer Tina Turner has married her 57-year-old German boyfriend Erwin Bach, apparently in a civil ceremony, according to USA Today. The pair were wed in a civil ceremony a few days ago, "a Swiss municipal official confirmed to Reuters on Wednesday."
The Swiss paper, Le Matin, must not have known about that yet. They reported on July 15th that the couple will wed at their home in Kuesnacht this coming weekend. USA Today's report says the week-end affair will be a follow-up Buddhist celebration.
Apparently, a noisy one since Le Matin reports that Turner and Bach have already written to their neighbors let them know that it's going to be a bit loud. Oprah Winfrey and David Bowie are on the guest list.
Well, congratulations to them both. May they have many more happy years together.