Tigers Sweep Cleveland, Win 12th in a Row
The Detroit Tigers had a three game lead over the Cleveland Indians in the A.L. Central at the start of a four game series between the two teams on August 5th.  By the time the Tigers left Cleveland on August 8th, the lead was up to seven games.  Red hot Detroit swept all four against the Indians to run its winning streak to 12 games. The Tigers removed all doubt that they are the big cats in the A.L. Central, but Cleveland is doing much better than expected and still has a pretty good shot at making the playoffs as a Wild Card.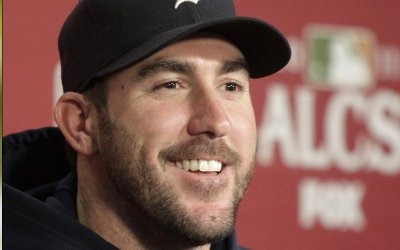 The Tigers are getting some extraordinary performances this season.  Justin Verlander is only the second best starter (12-8, 3.74 ERA, 145 strikeouts) behind Max Scherzer  (17-1, 2.84 ERA, 175 strikeouts).  Barring an injury or a complete collapse in the next seven weeks, Scherzer should be a shoo in for the A.L. Cy Young Award.  We say "should" because too many in the media have mancrushes on the Rangers' Yu Darvish and Seattle's Felix Hernandez.  Both are having excellent seasons, but  Scherzer's  17-1 has only happened a couple of times in history.  Last year's MVP, Miguel Cabrera, is having another MVP caliber season with a league leading .359 batting average, plus 33 homers and 105 RBIs, both of which are second in the league.  Cabrera trails Baltimore's Chris Davis in home runs and RBIs, and the Orioles' first baseman may keep Miguel from repeating as MVP.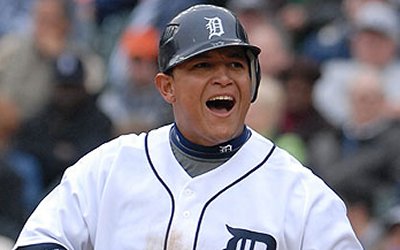 The Tigers are more than just a couple of guys having good years.  Detroit leads the majors in batting average and is second in runs scored.  The pitching staff is second in the A.L. with a 3.56 ERA, just 0.02 behind league leader Kansas City.  All this is good, but after getting swept in the World Series in four games by the Giants last year, anything short of returning to the Series and winning it all will be hard for Tigers' fans to accept. The bar has been set very high.