Snooki Third Worst Role Model? WTF?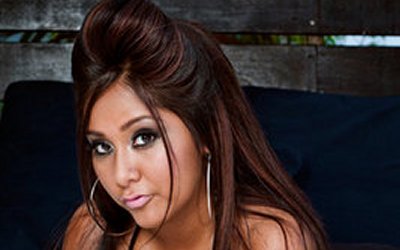 Nicole "Snooki" Polizzi has turned up as the No. 3 worst celebrity role model on a recent WENN poll. Paris Hilton came in No. 1.
Here are the stats, while we try to figure out why Paris and Snooki are even on there: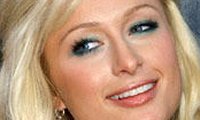 Paris got 43 percent of the votes, coming in 1st. Lindsay Lohan got 23 percent. She is the No. 2 worst celebrity role model. Snooki, as you already know, came in 3rd. R&B singer, Chris Brown was 4th and rapper Lil Wayne is 5th.
Chris Brown pled guilty to a felony assault charge against his ex-girlfriend, Rihanna, but got no jail time. Lil Wayne, pled guilty to felony gun charges, was sentenced to 12 months, and is due to be released sometime this November.
Paris Hilton may soon find herself convicted of a low-grade felony – possession of a small amount of cocaine, and Lindsay Lohan just got out of jail.
Snooki is going to court today for a charge of being disorderly on the beach in Seaside Heights, but let's get real! Snooki is guilty of not much more than being a little intoxicated, foul-mouthed and disorderly, so how did that land her ahead of Chris Brown and Lil Wayne? Must be the crying and the bible reading.
UPDATE: Snooki was fined $500 for interfering with the quiet enjoyment of the beach and, to add insult to injury, the Judge called her a Lindsay Lohan wannabe. Unfair to Snooki!
Later Snooki got stuck in traffic in Newark and tweeted about it: "Ugh stuck in newark traffic is no fun." Newark Mayor Cory Booker tweeted back: "I can give u a ticket 4 texting & driving." Cory Booker is following Snooki now? Snooki's also got John McCain. Who does Lindsay have? Jerry Lewis and he wants to smack her in the mouth!