Secret Life: The Pudding Pop Family
We don't know Dylan's last name yet. All we know is that she and her friends call her dad 'Pudding Pop.' Leo Boykewich called Dylan's dad Mr. Pudding Pop when he called him up to let him know Betty was not a prostitute, so for now we'll have to call Dylan and her parents, The Pudding Pops.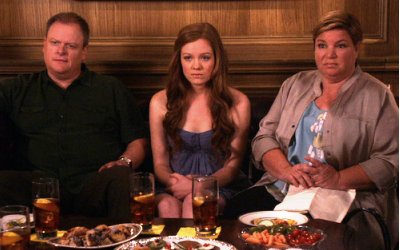 Larry Clarke plays Dylan's father. Larry has appeared in many television roles, especially "Law and Order." Mindy Cohn plays Dylan's mom. Some folks may remember Mindy as Natalie Green on the 1980s TV series "The Facts of Life."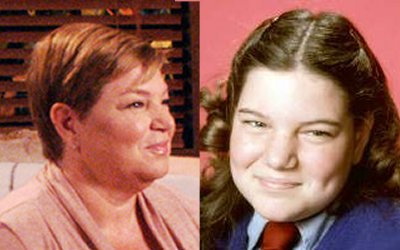 And Dylan, Ben's latest love interest, is portrayed by 23-year-old Ana Lucasey.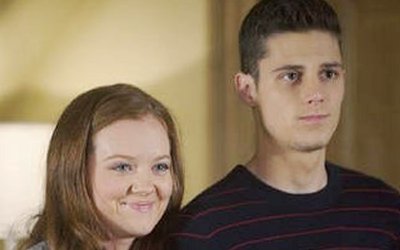 During Ben's visit with Mr. and Mrs. Overprotective Pudding Pop, he told them that he was smitten with their daughter. Dylan's father was less than impressed with this would-be suitor because he doesn't want his child to end up pregnant and he knows that Ben has already fathered a child with Adrian, although poor little Mercy died. He also knows that Ben and Adrian are going through a divorce and Ben reveals that so is his father, Leo. But he doesn't leave it at that, he spills the beans on Betty's former profession before she married Leo — an internet prostitute!
In the meantime, the sleazy attorney who met Betty at the airport pays Leo a visit and wants to wangle a larger settlement. Leo writes a check for THREE MILLION DOLLARS and says if Betty cashes it, the sleazebag can get paid and then Leo will know that Betty was nothing but a prostitute after all. Wow, is the Sausage King loaded, or what? Well, maybe not, because he didn't sign the check and Betty returns it saying Leo knew she would notice that he didn't sign it because she's smart. Ha ha ha.
So that's why Leo called up Mr. Pudding Pop to let him know that Betty was not a prostitute after all.