Red Hot Braves Running Away From the Pack In N.L. East Race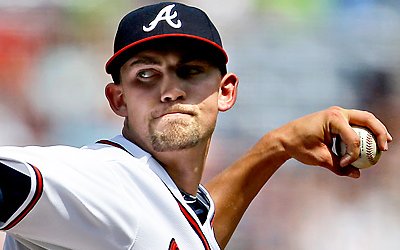 According to many pre season prognosticators, the Washington Nationals were the team to beat in the National League East in 2013. With about a third of the regular season left, Washington is in second place.  That's the good news.  The bad news is that they have a record of 54-59 through games of August 6th, and are being left in the dust by the red hot Atlanta Braves.
The Braves beat Washington 2-1 August 6th for Atlanta's 12th straight victory.  The win boosted Atlanta's lead in the division to 14 ½ games.  The Nationals not only have fallen out of the division race, they are eight games back in the Wild Card race and are becoming largely irrelevant in post season discussions.
Atlanta has returned to prominence the last couple of years by developing its own players through the farm system while making some astute trades and signings to fill some holes, rather than trying to buy a championship through the free agent market.  If that sounds familiar, it's because that's the formula for success the organization has used for the last couple of decades.  Pitcher Mike Minor, 25, the club's first pick in the 2009 draft, is emerging as the ace of the pitching staff, with an 11-5 record and a 2.76 ERA. First baseman Chris Johnson,28, was acquired via trade from Arizona last winter, and is leading the league with a .338 average.  That trade also brought outfielder Justin Upton to Atlanta, who is second on the team with 20 homers. First baseman Freddie Freeman, who turns 24 next month, is hitting .309 with 13 homers and 75 RBIs.  Freeman was a second round draft pick in 2007.  Closer Craig Kimbrel has 35 saves already and a nifty 1.22 ERA.  Kimbrel was a 3rd round pick in 2008.
Atlanta's next twelve games are against N.L East teams, which includes a nine game home stand.  The Braves are 38-15 at home, and the Braves could be leading the division by 20 or more games by Labor Day.  That's not what the Nationals had in mind.