Red Hot Alfonso Soriano Drives in 13 Runs in Two Games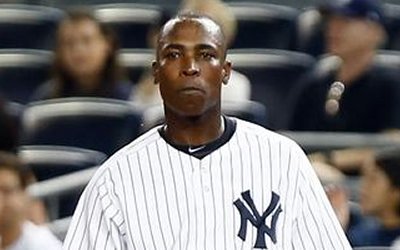 When the New York Yankees acquired Alfonso Soriano from the Chicago Cubs in July, they hoped he could provide some spark for their sputtering offense.  Soriano had put up some big numbers on his first tour of duty with the Yankees from 2001 to '03.  After signing a long term deal with the Cubs in '07, he's occasionally shown signs of greatness but has been maddeningly inconsistent.  When he was at his best, he could carry a team, but his prolonged slumps also tried the patience of Cubs fans, due in no small part to his eight year, $136 million contract.  Still, in 2012 he hit 32 home runs, and drove in a career high 108 RBIs so he is far from being through.
With the Cubs in rebuilding mode, Soriano became expendable, but the question was who would be willing to his salary.  The Yankees and Cubs worked out a deal where both teams will pay part of Soriano's salary for the remainder of his contract that ends after the 2014 season.
It looks like a good move on the part of the Yankees, who are scratching to stay in contention amid injuries to key players and the whole Alex Rodriguez PED distracting mess.  In his first 17 games with New York, Soriano hit seven home runs and drove in 21.  But it's the Yankees victories over the surprisingly hapless Los Angeles Angels in games 16 and 17 that have everyone noticing Soriano again.  He hit two home runs and drove in six runs in the Yankees' 14-7 win on August 13th, and then outdid himself the next night when he again hit two homers, including a grand slam, and drove in seven runs in an 11-3 blowout.  It's safe to say Soriano is in one of those times when he can carry a team.
The Yankees still have an uphill fight to reach the post season and are sitting in fourth place in the tough A.L. East.  The Yankees have a three game series with the front running Boston Red Sox over the weekend of August 16th-18th so this hot streak is coming at the right time.  New York will need others to step up as well as the season heads into the final six weeks.