Lena Horne, "Stormy Weather" Star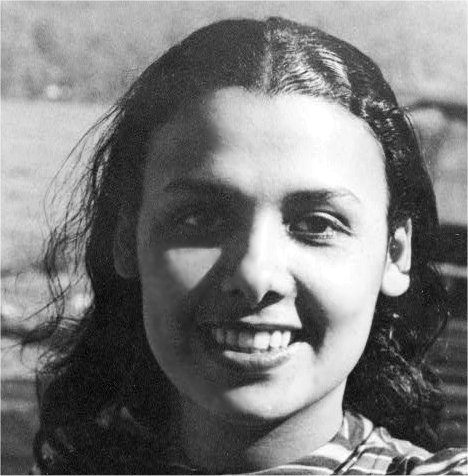 Lena Horne, one of the most respected, talented and beautiful talents of the 20th century, passed away at age 92 on Mother's Day, May 9, 2010, in New York City.
Born in Brooklyn, NY on June 30, 1917, Lena Horne was the daughter of an actress who divorced her father before she even started school. While Lena's mother pursued work, Lena was left with her grandparents. Her mother returned when Lena was 7 and took her daughter with her as she traveled around from the Eastern United States.
Lena quit school when she was 14 and got her first stage job at 16, dancing and later singing at the famous Cotton Club in Harlem, where Cab Calloway and Duke Ellington took and interest in her and helped her grow. She soon began packing the clubs with her nightclub act.
She made several appearances on Broadway, which brought her to the attention of Hollywood. Lena made her first film "The Duke Is Tops" at age 21. Lena was not happy with the movie making experience, fully aware that the films were shot so that her part could be excised when shown in Southern theatres. In 1943 MGM loaned Lena to 20th Century-Fox to play the role of Selina Rogers in "Stormy Weather." She also sang the title song which became a classic, covered by many artists, but still Lena Horne's signature song.
In 1943, her performance as Georgia Brown in "Cabin in the Sky" opposite Ethel Waters and Eddie 'Rochester' Anderson, is considered by some to be her finest, although it has to be recognized that on a level playing field, there would have been many more performances. Seeing limited opportunities in film, Lena chose to concentrate on her music career.
According to what film historian, Donald Bogle, told the Washington Post: "What people tend not to fully comprehend today is what Lena Horne did to transform the image of the African American woman in Hollywood."
He added: "Movies are a powerful medium and always depicted African American women before Lena Horne as hefty, mammy-like maids who were ditzy and giggling," and credited Lena Horne with becoming the first one the studios begin to look at differently …" She was the first black woman to sign a long-term contract with a major studio specifically stating she would never have to play a maid.
He said that Ms. Horne's influence set the stage for actresses like Dorothy Dandridge. Ms. Horne, incidentally, referred to Dorothy as "our Marilyn."
At Fikkle Fame, we don't particularly agree with the statements made by Bogle. He is sort of skipping over lesser known actors and actresses who made contributions to film within the context that they could and also worked toward helping black actors and actresses obtain better film roles. We don't mean to take anything away from Ms. Horne's accomplishments, but at the same time, we feel these types of eulogies leave a false impression.
Before Ms. Horne appeared on the scene, for example, the 1934 movie "Imitation of Life" (the Jane Wyman one, not the Lana Turner version) explored both injustices and conflicts in a racist world. We have Jane Wyman stealing her maid Louise Beavers' pancake recipe. And Louise has a daughter who is so light-skinned that she wants to pass for white. This part was played by Fredi Washington, who was hated by blacks and whites alike for her role in the film. Fredi was offered many opportunities that involved passing for white, which she flatly refused. Instead, Ms. Washington chose to work tirelessly on behalf of black performers as a founding member of the Negro Screen Actors Guild of America in 1937, along with Alan Corelli.
Lena Horne, by her own admission, had no early public role on race matters, although she may have wished to be more outspoken. She simply declined to accept anything that she felt demeaned her. Her early mentors advised her to be reserved and graceful in public and what she called "a good little symbol," and she did set a wonderful example of a graceful and refined lady.
Miss Horne did oppose segregation policies in the late 1940s and 1950s, insisting that she and her musicians be accommodated in otherwise segregated upscale hotels. By the 1960s, she joined actor, Harry Belafonte and comedian, Dick Gregory, along with authors, James Baldwin ("Native Son") and Lorraine Hansberry ("A Raisin in the Sun") who met with then Attorney General Robert F. Kennedy to speak out for desegregation. She also used her celebrity to raise funds for various civil rights groups.
Some of the later roles that Lena Horne took on: Claire Quintana in "Death of a Gunfighter" (1969), Glinda the Good Witch in "The Wiz" with Michael Jackson and Diana Ross. She also appeared on television, in "A Century of Women" and "That's Entertainment! III," and who can forget her appearance with that adorable green frog, Kermit?