15 Jeopardy! Clues July 15, 2016
Here are 15 triple stumpers from the 7-15-2016 Jeopardy! match.
BOOKS FOR THE YOUNG ($1000) Russell Hoban wrote 6 picture book stories about this little badger & her family
HERE COMES THE NEIGHBORHOOD ($600) A UCLA fight song begins, "We are the sons of" this L.A. neighborhood
($1000) A real Charleston, S.C. neighborhood was the inspiration for this "Row" in the opera "Porgy & Bess
CRIME & CRIMINALS ($1000) 8-letter word for a prison on a military post or a barrier made of stakes
DESCRIBING THE TV SHOW ($1000) A TV show about a TV show; an ex-"Friends" star plays and ex-"Friends" star
HYBRID & ELECTRIC CARS ($600) This brand's "relentless pursuit of perfection" includes the ES300h, which has a combined 200hp & gets 40 in the city
THE FIRST NAME GAME ($2000) This Italian male first name also means a vivid red
SCULPTURE ($1200) One of this American's mobile sculptures that was vandalized in 1929 went back on display at the Tate in 2015
HOOSIER HISTORY ($800) As Governor, Mitch Daniels balanced the budget; as Pres. of this Univ., he froze tuition in 2013 after 36 years of increases
($1200) From 1918 to 1931, he coached football in Indiana, racking up 105 wins, 12 losses and 5 ties.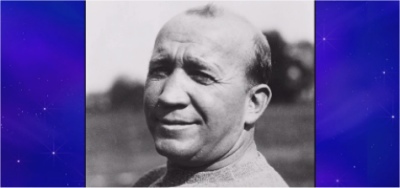 ($1600) A trail or "Trace" across the state was first used by these animals it's named for, then Native Americans, then settlers
($2000) In 1811 under this general, the U.S. Army defeated an Indian army at the Battle of Tippecanoe
ADVERBS THAT DON'T END IN -LY ($1200) These 2 non-ly adverbs are in the name of a kingdom in "Shrek 2"
INTO AFRICA ($800) The Basotho people are the majority in this country of 2 million
($1600) The third largest river in Africa lends its name to these 2 countries
Today's Daily Doubles and more information on Final Jeopardy! on Fikkle Fame's full Daily Recap