9 Jeopardy! Clues June 28, 2016
Here are 4 triple stumpers from the 6-28-2016 Jeopardy! match, beginning with 2 in the category that had a really long name!
I JUST GOT OUT OF PRISON AFTER 30 YEARS ($1600) Whee-eee! I enjoyed riding on this type of bus that's hinged, or more formally does this, meaning it formed a joint.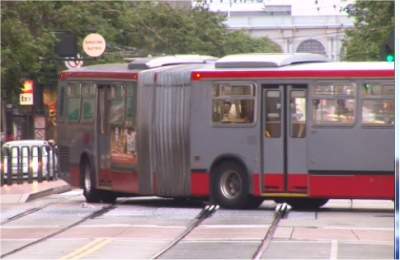 ($2000) I think I'll head to this European city of about 1.2 million… huh? There's no place called that anymore?
'BYE, RACHEL! COUPLES ($1200) The Rachel Bilson/Adam Brody romance & this Calif.-set evening soap they acted in were canceled in rapid succession
METAPHORS BE WITH "U" ($1200) A classic Cole Porter tune & a creepy Scar-Jo movie both use this metaphor
Correctly answered clues in "NAME THEIR SPORT":
($200) Abby Wambach
($400) Julian Edelman
($600) Michelle Kwan
($800) Jason Day
($1000) Missy Franklin
Today's Daily Doubles and more information on Final Jeopardy! on Fikkle Fame's full Daily Recap