8 Jeopardy! Clues April 5, 2017
Here are 3 triple stumpers from the 4-5-2017 Jeopardy! match.
5-LETTER BODY PARTS ($800) It's a word from the Latin. The frontal one is indicated here.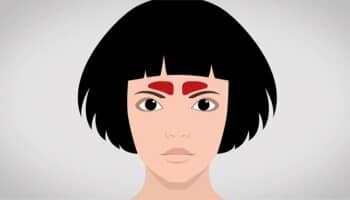 BEFORE & AFTER ($800) Luxury auto from the Ford Motor Company that also served as Washington's fighting force
GERMAN SURNAMES ($800) Mueller… Mueller… your last name involves one of these structures
The players got all 5 clues in the TV TALK category:
($200) "Wide World of Sports" showed us "the thrill of victory, & the agony of" this
($400) On the news you heard about PTSD; on "Downton Abbey", the WWI soldiers had this similar alliterative condition
($600) "La Toti" is a nickname for this "Modern Family" actress
($800) A Kiefer Sutherland show taught us this term for the cabinet member who doesn't attend the State of the Union.
($1000) The website politifact has a page called thisfact, to check the experts who come on political talk shows
Today's Daily Doubles and more information on Final Jeopardy! on Fikkle Fame's full Daily Recap