12 Jeopardy! Clues February 24, 2017
Here are 8 triple stumpers from the 2-24-2017 Jeopardy! match.
WORDS OF THE YEAR ($800) Collins Dictionary: this word with a useful suffix to indicate leaving
OLYMPIANS ($800) On the final shot of a round at Rio 2016, Kim Woo-Jin hit the innermost gold circle to set a world record in this sport.
AMERICAN LIT ($2000) For this woman, seen here, "One Writer's Beginnings" was in 1909 in Jackson, Mississippi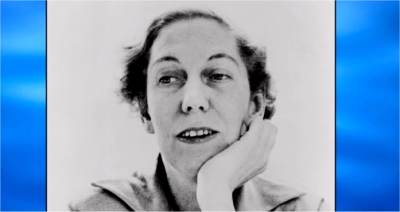 COINS FROM EVERYWHERE ($1600) Until 1971, a bob in London wasn't just a nickname, but this, part of a pound
THE TV SHOW'S CHARACTERS ($400) Red Reznikov, Big Boo and Flaca Gonzalez, in close quarters
($800) Rainbow, Andre and Jack Johnson, finding their way comedically on ABC
($1200) Annalise Keating, Wes Gibbons & Laurel Castillo, navigating the law
($2000) Rebecca Bunch, Paula Proctor & Darryl Whitefeather… sing out now!
Here are 4 clues from THE 1970s category that the players responded to correctly. They didn't get to the $200 clue.
($400) In 1979 the U.S. Embassy in this nation was taken over & 66 Americans held hostage
($600) Japan gave the world the SONY Walkman & this 1974 Sanrio cartoon creation
($800) 1978 saw the birth of Louise Brown, the first baby conceived this way abbreviated IVF
($1000) In 1978 Egypt's Sadat & Israel's Begin agreed to these accords named for a Presidential retreat
Today's Daily Doubles and more information on Final Jeopardy! on Fikkle Fame's full Daily Recap