8 Jeopardy! Clues February 21, 2017
Here are 3 triple stumpers from the 2-21-2017 Jeopardy! match.
PROVERBIAL VERBS ($600) He who _____ lasts, ____ longest
HALO ($1600) The narrow angle type of this eye pressure disease may result in seeing halos around lights
VIDEO GAMES ($1200) You'll receive mercy from Mercy in this game and maybe– just maybe– you'll get the play of the game.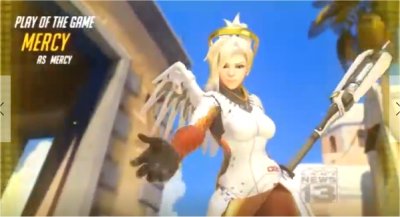 The players got all these clues in THE NEW YORK TIMES MOVIE REVIEWS:
($200) Emma Stone & Ryan Gosling star in this charming musical whose title is "a quaint old name for Los Angeles"
($400) "Innocence is the central idea… of 'Billy Lynn's Long Halftime Walk'", about a soldier deployed in this country in 2004
($600) This sci-fi film "has ideas & hope, as well as eerie extraterrestrials who face off with" linguist Amy Adams
($800) "There is a blazing light at the center of the interplanetary romance 'Passengers', and its name is" her
($1000) The Times said the visuals in this Marvel film starring Benedict Cumberbatch "evoke the work of M.C. Escher"
Today's Daily Doubles and more information on Final Jeopardy! on Fikkle Fame's full Daily Recap