11 Jeopardy! Clues February 14, 2018
Here are 11 triple stumpers from the 2-14-2018 Jeopardy! match.
EDISON: THE LIGHT & THE DARK ($2000) To discredit the A.C. power system, Edison tried to make this tycoon's name synonymous with electrocution
THINK FAST ($200) It's the last word of "God Bless America"
PRIZE ($400) Tim Berners-Lee is a winner of the Draper Prize from the NAE, the National Academy of this
($600) He's seen here around the time he won the 1981 Booker Prize for "Midnight's Children"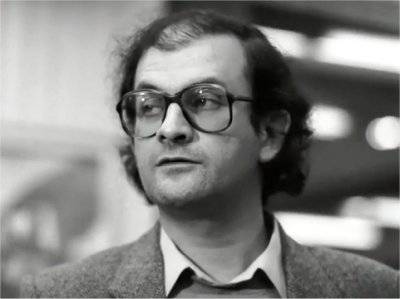 ($1000) In 2016 this annual prize went to Alejandro Aravena, a Chilean architect known for innovative low-cost housing
MEXICAN HISTORY ($1200) At opening ceremonies in 1968, hurdler Enriqueta Basilio became the first woman to light the Olympic this vessel
($2000) In 1810, in a sermon & early call for Mexican independence, Father Miguel Hidalgo issued the "Cry of" this town
NAME GAME ($1600) This middle name of President Warren G. Harding is the name of a teacher of Paul in the Bible
WINNING ($2000) The Tour de France 5 straight years in the 1990s: this Spaniard.
GEOGRAPH"EE" ($400) This Wisconsin city celebrates itself every April 14, a date based on its 414 area code
($2000) Located on the Columbia River in central Washington, this city calls itself "the Apple Capital of the World"
Today's Daily Doubles and more information on Final Jeopardy! on Fikkle Fame's full Daily Recap