14 Jeopardy! Clues February 10, 2017
Here are 14 triple stumpers from the 2-10-2017 Jeopardy! match.
GOOD CAUSES ($1000) This website that uses the logo seen here is your guide to intelligent giving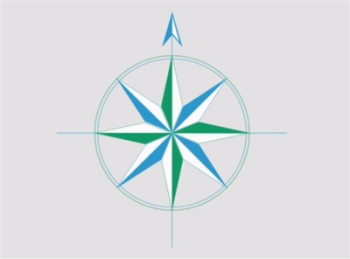 WEIGHTS & MEASURES ($800) This standard hardware item is measured in pennys
GLOBETROTTING ($200) One travel guide calls this country "a mountainous slice of Central America immediately south of Mexico"
($400) Africa Serendipity offers a tour called "Panorama Migration" this trip* & send you from Arusha to Nairobi (*the last one on the list)
($1000) A trip to these lakes in County Kerry should include a visit to Ross Castle on the shores of Lough Leane
KHAN MEN ($400) Pashtun leader & nonviolence advocate Abdul Ghaffar Khan was known as the "Frontier" this man who he'd advised
($1600) Xanadu you know that Shizu was the temple name of this man born in 1215?
STATE SCHOOL ALUMNI ($1200) Arthur Miller, Madonna
($1600) Ashley Judd, Mitch McConnell
($2000) Raul Castro (not that one, but a governor of the state), Annika Sorenstam, Barry Goldwater
6-LETTER WORDS ($1200) This part of speech tells place, time, manner & degree
THE "EL"EMENTS ($800) It's named for the Pac-12 city where it was discovered
($2000) Alphabetically just before terbium, it gets its name from Latin for "earth"
WON'T YOU TAKE ME TO FUNKYTOWN? ($1600) 1973's "Funky Stuff" was the first Top 40 hit of this funk-tastic band; "Jungle Boogie" was next
Today's Daily Doubles and more information on Final Jeopardy! on Fikkle Fame's full Daily Recap