10 Jeopardy! Clues October 21, 2016
Here are 5 triple stumpers from the 10-21-2016 Jeopardy! match.
THE U.N.'S COUNTRY ABBREVIATIONS ($800) BRB (4th entry starting with "B")
A BLANK EXPRESSION ($1000) Attributed to Napoleon: "The English are a nation of ____"
McPEOPLE ($2,000) Hillary & Jackie O are honored at the National First Ladies' Library at this woman's Canton, Ohio home
ARCHITECTURE ($800) John Lautner's Googies coffee shop in this metropolis lent its name to a style of futuristic architecture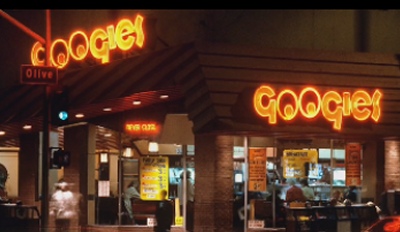 MIDDLE "G" ($1200) When vaulting, gymnasts use this flexible device
The players got all of these clues in HORROR TV:
($400) The art deco Oviatt Building was used for exterior shots of this anthology series' "Hotel", the Cortez
($800) Taking place in the same zombie-killing universe, this TV show adds a word to the title to its predecessor
($1200) A corpse character was the master of "scaremonies" for this HBO horror anthology
($1600) On "The Twilight Zone" episode "To Serve Man", the aliens' intentions are revealed as "it's" this kind of book!
($2000) This Showtime series features Eva Green as a Victorian-era medium with a troubled past
Today's Daily Doubles and more information on Final Jeopardy! on Fikkle Fame's full Daily Recap