Jeopardy! Clues January 27, 2017
Here are 7 triple stumpers from the 1-27-2017 Jeopardy! match.
WHAT COUNTRY ARE YOU FROM? ($1000) A Pinoy
GERMAN FOOD & DRINK ($600) A Christmas tradition, this fruit and nut-filled sweet bread sounds like it was pilfered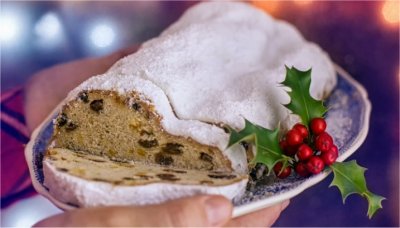 PUTTIN' OUT THE WELCOME MUTT ($1600) The Beatles' song "Martha My Dear" was written about this British breed that the AKC says "requires diligent grooming"
TEXTURES ($800) This texture is a homophone of one division of a meal
($2000) Ads for the hair product Vitalis gave us the catch phrase this "kid stuff"
AN INVENTIVE CATEGORY ($1600) He left Morse in his dust with his 1876 patent titled "Improvement in Telegraphy"
($2000) This navigating instrument that helps find latitude & longitude was first developed in the 1750s.
The players got all the clues in 1960S POP LYRICS:
($200) In 1965 Petula Clark told us that "when you're alone and life is making you lonely, you can always go" here.
($400) Elvis' girl sent his letter back writing on it this "address unknown, no such number, no such zone"
($600) "Every other day of the week is fine, yeah, but whenever" this day "comes, you can find me cryin' all of the time"
($800) On this Liverpool street, "there is a barber showing photographs of every head he's had the pleasure to know"
($1000) It's the question The Doors asked after saying, "Hello, I love you"
Today's Daily Doubles and more information on Final Jeopardy! on Fikkle Fame's full Daily Recap