9 Jeopardy! Clues January 16, 2018
Here are 9 triple stumpers from the 1-16-2018 Jeopardy! match.
THE BRITISH INVASION ($800) This group made a film as well as a hit song called "Ferry Cross the Mersey"
($1000) She had a string of hits in the U.S. beginning with "I Only Want To Be with You"
POTPOURRI ($800) 1970S TV writer Fred Fox Jr. asks about this phrase, "Then why did the show stay on the air for six more seasons?"
BOOK SERIES ($600) Played on TV by Anna Paquin, she's the telepathic barmaid & heroine of Charlaine Harris' southern vampire novels
"DIS" IS IT ($1000) The medal seen here— it's awarded for heroism or extraordinary achievement in aerial combat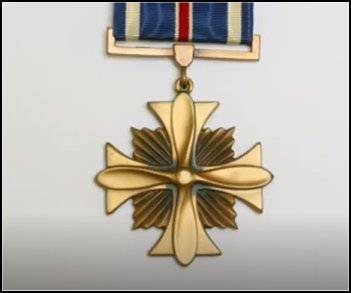 FIRST-TIME EMMY NOMINEES 2017 ($400) Someone finally recognized Robert DeNiro's talent, in his performance as this swindler
($1600) Years after he was "Major Dad" & one of the Simons, Gerald McRaney got a nomination as the OB/GYN on this NBC show
ANCIENT TIMES ($1600) Chariot races were held in this largest Roman stadium for almost a thousand years, the last being in 549 A.D.
THE FLOOR IS LAVA ($400) Mount Pinatubo on this island of the Philippines
Today's Daily Doubles and more information on Final Jeopardy! on Fikkle Fame's full Daily Recap