Jean Simmons Tribute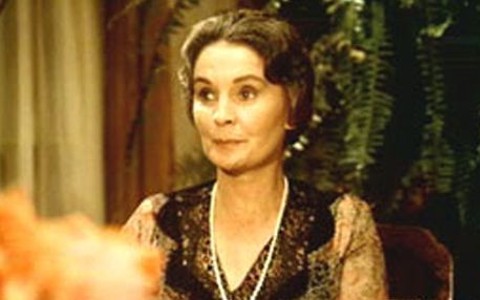 Veteran actress, Jean Simmons, passed away on January 22, 2010 just 9 days before she would have turned 81. The British-born actress portrayed a wide range of roles throughout a stellar career which began in the 1940s and lasted until 2009. Jean Simmons portrayed every character under the sun in that time: victims, heroines, seductresses, lunatics, characters from history and even the mother of a gal who falls in love with a priest.
Jean Simmons became a star at the age of 19 in 1944 when Laurence Olivier cast her as Ophelia in Hamlet. She was nominated for a Best Supporting Actress Oscar for her performance.
Jean played an evil woman in Angel Face (1952) with Robert Mitchum. In Androcles and the Lion (1952), Jean plays a Christian that a Roman captain (Victor Mature) falls in love with. In The Robe (1953), Jean plays a Roman woman who is in love with Richard Burton's character. Victor Mature is in this one too, only he is a slave named Demetrius. Victor and some other actors from The Robe got a spinoff movie out of this — Demetrius and The Gladiators — but Burton and Simmons weren't in that.
In Spartacus (1960), Jean teams up with Kirk Douglas who plays the title role while she plays his wifey, Varinia. Charles Laughton, Laurence Olivier, Tony Curtis and a host of other prominent actors were also in the epic.
In 1960's Elmer Gantry, Burt Lancaster was Jean's leading man, as the phony preacher whose love for her is all too real.
In the 1980s, Jean played Fiona Cleary in the miniseries, Thorn Birds (1983), the mother of Meggie Cleary who not only falls in love with the priest (Richard Chamberlain), but has a baby by him! She also played the family matriarch of the southern family, the Mains, in North and South (85-86).
Jean appeared in 56 films in total and in 40 television productions. Her last role was in the film Shadows in the Sun as in 2009.