Is Mike Napoli Hanging out with Rachel Starr?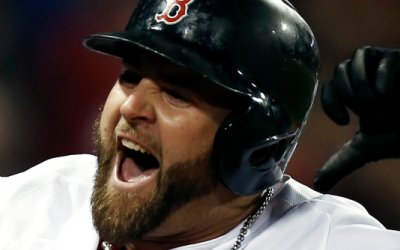 There must be something about Massachusetts athletes that draws the attention of porn stars.  First, New England Patriots tight end Rob Gronkowski  got chummy with BiBi Jones, and now it looks like Red Sox first baseman Mike Napoli is hanging out with Rachel Starr, whose vast body of work includes a number of films with, uh, interesting titles.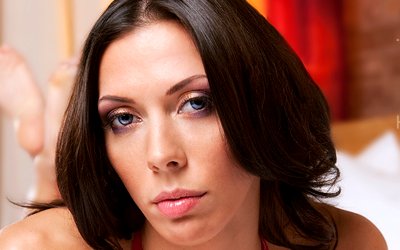 When the Red Sox played the Giants in San Francisco August 20th, the buxom brunette Ms. Starr was in attendance, and tweeted that fact, plus her plans to hang out with Napoli after the game.  Napoli has been nursing a foot injury and didn't get into the game until the eighth inning, and grounded out in his only trip to the plate.  So he didn't score, at least not in the game.
Napoli hasn't said anything about what his relationship with Ms. Starr is, and Rachel later deleted the tweet about hanging out with him after the game.  Perhaps Napoli would like to be discreet and keep this out of the limelight.  Good luck with that one.