Final Jeopardy: State Capitals
The Final Jeopardy question (9/24/2012) in the category "State Capitals" was:
Seen here is the seal of this New England city that got its current name in 1637.
Erin Zwiener returned today, a 2-day champ with a total so far of $32,199. Today she is up against two players that Alex thinks resemble Jamie Lee Curtis: Deb Teitelbaum, from Sylva, NC; and Ashton Kutcher: Matt Tobin, from Glastonbury, CN.
Matt found the Jeopardy! round Daily Double in "Opera." He was in second place with $1,400, half of Erin's lead, but he was already doing well in this category. He made it a true Daily Double and he was RIGHT.
In 1955, the Met made history with the debuts of its first African-American singers. The first man was Bobby McFerrin's father, Robert, and the first woman was this great contralto of the day.
show
Deb finished in the lead with $4,400. Erin was second with $3,800 and Matt was right behind her with $3,600.
Erin found the first Double Jeopardy Daily Double in "It's a Myth." She was in second place with $4,200 now, $1,400 behind Deb, still in first place. She bravely made it a true Daily Double and she was RIGHT.
One of the epithets that followed her name was Epistophia. "She who turns men to love."
show
Matt found the last Daily Double in "Marshall Law." He had $8,800 and was now in second place, only $1,200 behind Erin. He bet $2,000. We didn't think he'd make this one a true Daily Double, did you? Good thing, because he answered "Madison" and that was WRONG.
In 1807 Marshall wrote the opinion for U.S. v. this politician, making standards of evidence for treason.
show
Erin finished with $19,200, a big lead, but not a runaway, because Matt was next with $10,400 and Deb was very much in the running with $9,600.
ALL of the contestants got Final Jeopardy! right.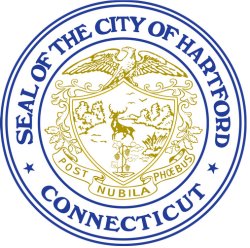 WHAT IS HARTFORD, CT?
English settlers first arrived in what is now known as Hartford, Connecticut in 1635, calling their settlement "Newton" or "Newtown." The Reverend Samuel Stone negotiated the purchase of land from the Sukiang tribe, and the settlement was renamed Hartford in 1637, to honor Stone's birthplace of Hertford, England, not the local wildlife. A statue of Rev. Stone stands outside the Ancient Burying Ground at 60 Gold Street, and his is also buried there. (More info: A Guide to Historic Hartford, Connecticut
)
Deb bet $9,597 to finish with $19,197.
Matt bet it all and finished with $20,800.
Erin wrote down Augusta, crossing it out and scribbling in Hartford at the last second. Her $2,000 bet gave her the victory once again by a margin of $400. She finished with $21,200 and her 3-day total is $53,339.