Final Jeopardy: Cabinet Departments
The Final Jeopardy question (11/6/2012) in the category "Cabinet Departments" was:
"Si ve algo, diga algo" was part of a 2011 Spanish-language TV campaign by this Cabinet Department.
Returning champ Paul Nelson has a 2-day total of $29,200. Today he is up against these two players: Colin Bodels, from Drexel Hill, PA and Jessica Lee, from Evanston, IL.
Paul found the Jeopardy! round Daily Double in "World Capital Attractions" before the first commercial break. He was already running this category and had the only money on the board: $1,200. He bet it all and he was RIGHT.
The Copernicus Science Centre & The John Paul II Museum Collection. show
Paul finished in the lead with $7,200. Colin was second with $2,400 and Jessica was last with $1,200.
Colin found the first Double Jeopardy Daily Double in "'G', I Love Science." He was in second place with $6,000, $4,800 behind Paul's lead. He bet $2,000 and he was RIGHT.
White Sands National Monument is actually an expanse of dunes made of this mineral. show
Paul found the last Daily Double in "We've Got to Stop Meeting Like This." He was in the lead with $14,800, $5,200 more than Colin in second place. He bet $2,500, and he was RIGHT.
An 18-minute brawl was caught on film during this 1968 meeting in Chicago. show
Paul finished in the lead with $18,100. Colin was next with $9,200 and Jessica was in third place with $2,000.
After the commercial, Alex announced that Colin would be given a correct answer on a clue in "Meetings." (In the 1920s & '30s this literary group that included Dorothy Parker met daily for lunch at a NYC Hotel). Colin replied "What is the Vicious Circle" but Alex was looking for "Algonquin Round Table." Colin now had $800 more to play with going into Final Jeopardy! If this clue sounds familiar, that is because it was also the topic of Final Jeopardy on November 4, 2011, just a year ago. The fact that they were called the Vicious Circle is in the info section.
Only ONE of the contestants got Final Jeopardy! right.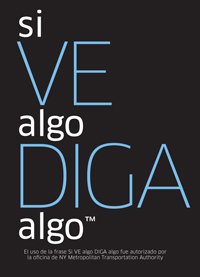 WHAT IS THE DEPARTMENT OF HOMELAND SECURITY?
Here is an excerpt from a blog post written by Janet Napolitano, Secretary of the DHS: "Today I joined law enforcement partners from the Hispanic American Police Command Officers Association, the National Latino Peace Officers Association, and the Washington, D.C. Metropolitan Police Department to launch our Spanish-language Public Service Announcements (PSAs) in support of the "If You See Something, Say Something™" campaign." (Dept of Homeland Security Archives)
Jessica was the only one to get the correct reply. She added $1,900 to finish with $3,900.
Colin picked the Department of Health. He lost $8,200 on that, finishing with $1,800.
Paul wrote down the Dept. of Commerce but he only bet $1,900 so he ended up with a winning total of $16,200 for today. His 3-day total is $45,400.
Tomorrow begins the quarter finals for the Teachers Tournament so we won't see Paul again until the teachers are done duking it out.