Dick Van Dyke's Car Goes Up in Flames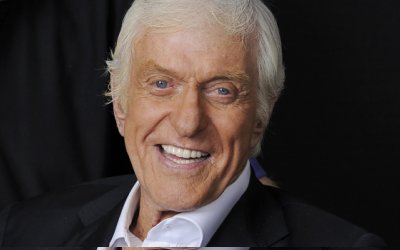 87 year-old actor Dick Van Dyke was pulled out of his Jaguar on a Los Angeles highway in Calabasas on Monday afternoon, August 19, by a passerby who could see that the car was smoking and the actor was not getting out of it. Van Dyke thought he had a flat and was unaware that the situation was far more serious.
TMZ spoke to him at the scene and the "Mary Poppins" star joked about it, while conceding that it was rather scary. He said he was lucky that a fireman, a nurse and a cop just happened to be passing by when the freaky incident occurred.
"Very exciting!" Van Dyke laughs in the video interview, but it is clear from the video that, contrary to some reports, the car was not "engulfed in flames" at the time that he was pulled from it – in fact, TMZ's own headline says "pulled out flaming vehicle" when they have the actor saying in the video that the flames began after he was pulled out of the car!
But thank goodness he was pulled out. His wife, Arlene, came and picked him up and later tweeted how glad she was that he was not hurt, posting a picture of the Jaguar's remains.