Christie Brinkley and Daughter Sailor Cover Bella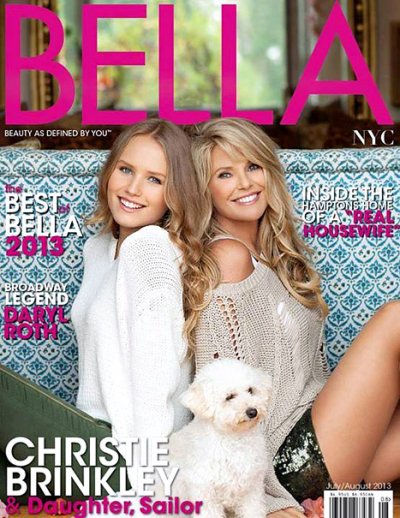 We should all look as good at 40 as Christie Brinkley does at age 59 on the cover of Bella, posing with her 15-year-old daughter, Sailor. It's a beautiful cover and you just can't help being wowed by Christie.
Sailor, who just turned 15 on July 2, is Christie's daughter by her former husband, Peter Cook. The teenager just embarked on a modeling career with a Teen Vogue cover and hey, with those genes and her mom for a mentor, it's going to be a helluva career, would you say?