AAAAAAAAA: Lady Gaga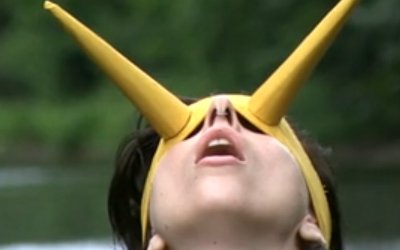 Lady Gaga is appearing au naturel in a video that purports to showing her embracing the Maria Abramovic Method. What does that entail? Well, the only thing she says throughout the entire thing is AAAAAAAAA, or it could be EHHHHHHH, we guess, but because it's the Abramovic Method, we went with AAAAAAAAA.
First she's lying on the floor, then she's in a stream with some contraption over her eyes that looks like a more pointed version of Madonna's cone bra. There's really only a couple of shots where she's totally nude, and it's kind of sideways. And there's another scene, where she appears to be laying in a bed of ice.
Well, it's weird, but click here if you want to see it.