2013 In Memoriam Emmy Choices Spark Controversy
before the show this time! An announcement earlier this week that the this year's Emmys would include a special segment honoring Glee's Cory Monteith, the Sopranos' James Gandolfini; Family Ties producer Gary David Goldberg; All in the Family's Jean Stapleton; and Mork and Mindy's Jonathan Winters.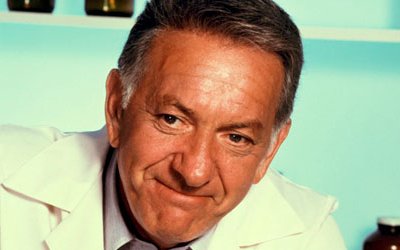 Many folk, were aghast at learning that Monteith was chosen for this segment which cuts out "The Odd Couple's" Jack Klugman, as well as "Dallas" icon, Larry Hagman.
Emmy producer Ken Erlich had this to say about the backlash: "No matter what we do, there will be people who feel we could have made other options, and done other things." He went on to justify the choice as being representative of the current generation of television watchers.
Well, we don't think these choices are really that hard to make. Here's how it stacks up for us:
Jack Klugman starred in "The Odd Couple" as Oscar for 5 years (1970-75). He won two Emmys for his work in the series. He also was the star of "Quincy, M.E." for 7 years (1976-1983) and was nominated for an Emmy numerous times. Klugman also won an Emmy for Outstanding Single Performance by an Actor in a Leading Role as Joe Larch in a 1961 episode of "The Defenders" entitled "Blacklist."
Larry Hagman starred in "I Dream of Jeannie" as Captain Anthony Nelson for 5 years (1965-1970). He starred as J.R. Ewing in the original "Dallas" from 1978 to 1991. Fans were thrilled when he came back in the first season of the new "Dallas" and grief-stricken when he died the same year it aired. Hagman was nominated for an Emmy for his role as J.R. Ewing twice (in 1980 and 1981) but did not win one.
Cory Monteith played Finn Hudson in "Glee" from 2009 until his death in 2013. He was never nominated for an Emmy.
So if we could only include one, we would have to pick Jack Klugman since it IS The Emmys and he won three, and we don't think that the cause of death, or generational appeal or anything else should have anything to do with it. Every person in the special segments was an Emmy winner except Cory Monteith.